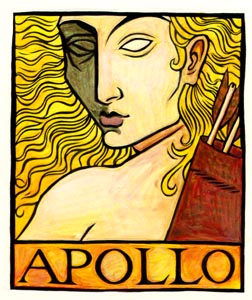 Sun, you bathed me this morning.
Shower, you bathed me this morning.
And then I spoke briefly with my friend,
my very new friend.
And I was invited to drink
tea.
And the sun shone.
And I drove west into a neighborhood
of sunkissed people.
34th and International
Deep Roots Tea House
I enter and my friend
is playing Coltrane.
I am greeted by a woman
named Frances.
She is peaceful.
She is kind.
She is young and beautiful.
And she addresses me as sister.
I sit a spell with my friend
as he weaves spirit with Coltrane
and Wonder.
I order my meal.
I am thinking of my friend
for whom I will cross the bridge.
She and I will weave magic.
Healing magic.
And watch gladiators battle
and the victors will hold a trophy
and the losers will hold memories
and we will all forget the game
until next year.
As I order mate'
My new friend lifts me off the ground
and in playfulness I am helpless
I am lifted
I feel like a little girl
Before the neurosis grounds me
tells me I should not be lifted.
I am too big to be lifted.
I am lost in conversation with my friend.
He changes discs on two turntables.
I am asked to sit at the table
Frances cleanses me.
Frances pours agua de florida over my hands
and I am invited to cleanse.
In this moment of hosting
I close my eyes
Rub my palms
And let part of my soul be cleansed.
Slight, floral fragrance
rises to my nose
I close my eyes
and my family fades in and out of my mind
my genetic family
my created family
And I come back to reality
Dry my hands on paper towel
Deep Roots Tea House.
Deep Roots Tea House.
I am forced to wait.
I am forced to patience.
I give in and come to peace.
I am served a green bowl with mate.
And I sip.
And Coltrane warms my brain.
And I sip.
And Wonder sings she's lovely.
And I sip.
And watch the paletero
push his cart outside the window.
And I sip.
And I see wishes hanging from the window.
Wishes for the new year.
Wishes, intentions of goals and goodness and love.
I am satisfied.
Chatter of cafe neighbors to my left.
Spinning turntables to my right.
Artwork celebrating the Asian Zodiac
surrounds me.
The Rat (nezumi)
The Ox (ushi)
The Tiger (tora)
The Hare or Rabbit (usagi)
The Dragon (tatsu)
The Serpent or Snake (hebi)
The Horse (uma)
The Ram or Sheep (hitsuji)
The Monkey (saru)
The Rooster (tori)
The Dog (inu)
The Boar (inoshishi)
I am a rat.
Many of my friends are tigers.
I drift to the sun.
The day is Apollo's creation.
A clear blue paints the sky.
It is perfection.
I connect with my friend who has moved.
Parallel events happening 10 hours away.
After exploring his new world
He is on his way to celebrate
As I am on my way to celebrate
And we laugh.
AM Radio scratches the details
of Detroit
and the gladiator match
the 40th
Steelers and Seahawks will match.
My prediction is for a Steelers victory.
On the other side of the bridge
I me my sister.
We appreciate each other for the women we are.
She has a her bag for our magic.
And I have brought my elements as well.
But first we celebrate the battle.
It is 2nd quarter and the Steelers have an early lead.
We are in the Sunset.
We are surrounded by friends of friends.
I react to plays.
We all comment on Jagger and his chicken dance.
We laugh.
The sun begins to set
and the time of magic has begun.
We go to mother ocean.
Apollo painted the sky with a red streak from his chariot.
And then with fire we summoned
Hekate
Vesta
Cardea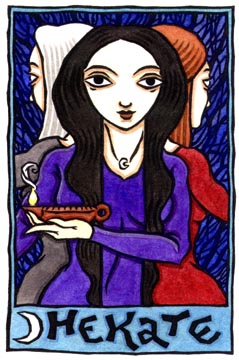 We summoned sisterhood
We summoned peace
We summoned strength
We summoned love
We gathered wood
We added kindling
We began the burn
The fire came slowly
The air and its briny scent
Mixed with fire
And we burned our intentions
We extended hope to heaven
We extinguished fear
And we witnessed the embers
warmth
Swirling smoke
Eyes burning
Mother ocean lapped along the shore
Sister moon came to us,
Waxing just overhead,
Filling our fireplace
with pearl, blue light
And we appreciated
the moment
When we were done
We bathed our fire
in Mother Ocean
Poured salt water
Covered all embers with sand
Closed the circle we opened
And we returned to the gladiators
Returned to friend Dan
The game ends as we drive
3 seconds left
Steelers are victors
We help Dan clean
We take pictures with fake noses
We laugh
We tour the house
We peruse
Bar Mitzvah Disco
And we decide to dine together
Tikka Masala.
Warm food on this cold evening.
Artemis has taken over the night.
Clear sky
Cold air
New friends walk.
Friends drink tea.
Friends share their meal.
Friends laugh.
We make plans to find hot springs
and hike.
We eat.
We drink.
We are what's right with this world
Women and men
Dining and laughing
Sharing our stories.